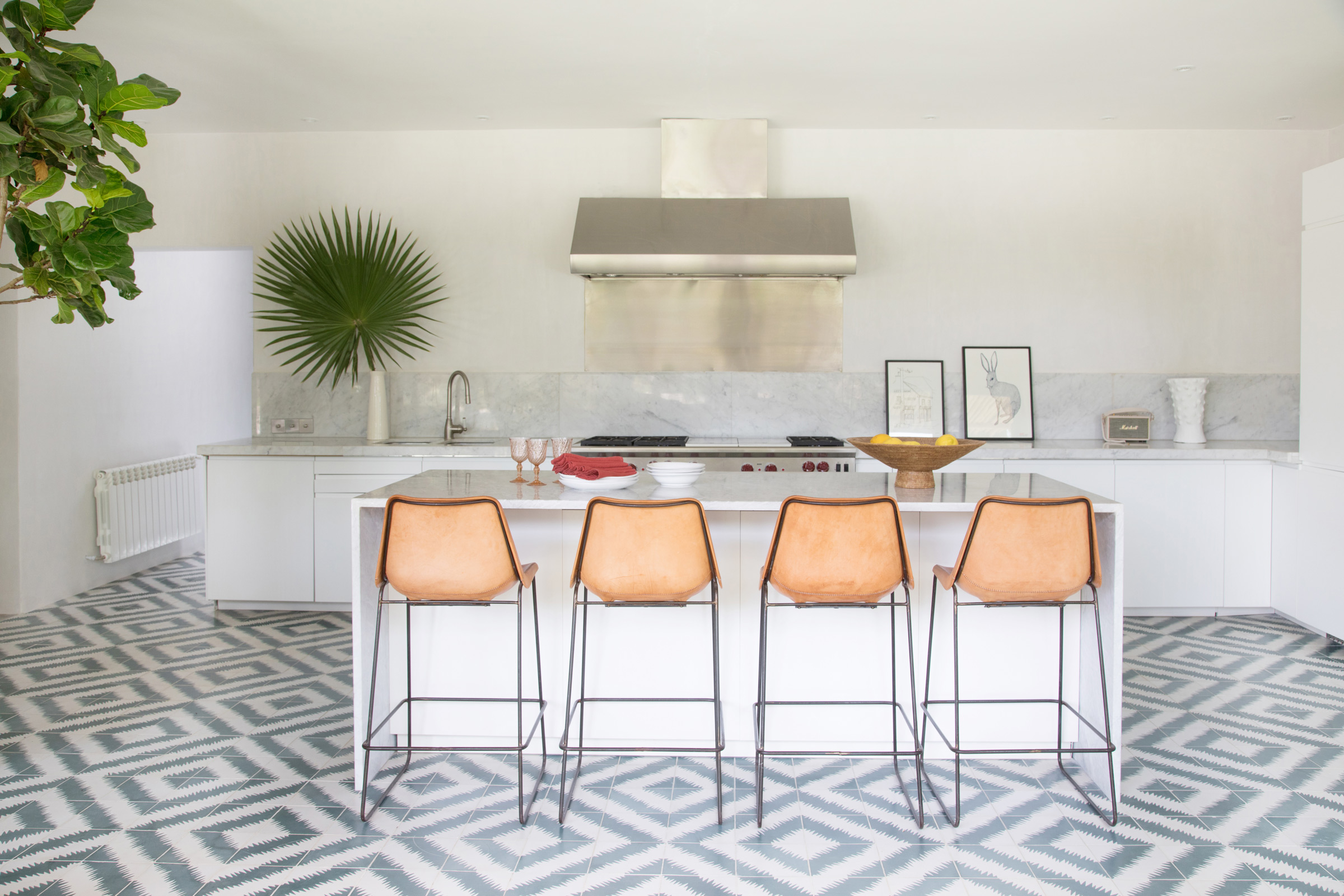 Background
Opia Design is a supplier of handmade, concrete and zellige tiles as well as homeware in South Africa. Our products are designed by internationally renowned creators and handmade by skilled artisans in Morocco.
Born and raised in Belgium, our roots always brought us back to Morocco where we enjoyed its ancestral treasures and flourishing artisanal culture. From our different backgrounds, we kept the best and created a space where tradition and modernity is constantly reinvented. We share this common language of multiculturalism with South Africa; the diversity of the country makes us feel at home and naturally invites us to share our common passion for design and architecture.
At Opia, we consider our homes to be the beginning of our stories; we thrive to offer interiors rich of our customer's identity; sustainable and respectful of the people and the resources involved.
Philosophy
The materials and processes used to create both our concrete tiles and zellige are environmentally friendly. Our suppliers aim to follow a manufacturing process that adds as little stress on to the environment as possible, sourcing locally, using recycled packaging, grey water wherever possible
and solar powered heating.
Our suppliers are engaged to guarantee a fair salary and social protection to all their employees.
We consider that protecting artisans is what keeps a culture alive. Both Popham Design and Ateliers Zelij practice fair labor by providing their employees with a safe and healthy workplace in the form of paid holidays, health care benefits and an environmentally friendly production system. Opia and our suppliers are dedicated to maintaining an open, honest and respectful relationship with our customers.
Our Partners
Popham Design
The renovation of a 250 year old home in the Marrakech medina inspired Caitlin & Samuel Dowe-Sandes to start a handmade tile company, Popham Design. Founded in 2007, Popham designs & manufactures handmade concrete tiles embellishing interiors all around the world. The concept is simple: celebrate & maintain the traditional tile making craft, while updating it with modern patterns & colors. Each tile is lovingly & conscientiously made by expert hands in Marrakech and offer fresh alternatives for walls and floors. The company is an inspiring example of rewarding employment where people and products are treated with respect. Incredibly generous & close to their team, the couple are on hand daily ensure the best quality of their tiles.
Ateliers Zelij
Ateliers Zelij is undoubtedly one of the best mirrors of Moroccan craft. With a responsible design approach of combining traditional technique with contemporary pattern, these designers have reintroduced Zellige back on to the front page of surface trends. Ateliers Zelij was founded with a vision to create an open and united creative industry in which the responsible economy is the result of social and environmental progress. Today, Ateliers Zelij is a reference for the creation and the production of zelliges, recognized by leading architects agencies and international brands. Their competence in the production of antic models as well as their ability to create contemporary surfaces positions them as expert surface creators.